EXERCISE
Exercise can be a useful way to distract from voices, use up energy, or feel more grounded and connected to your body. Some people can find activities like kick-boxing or shadow boxing a helpful way to express strong feelings. Exercise doesn't have to be high energy – some people can find gentle stretching a good way to focus on something else.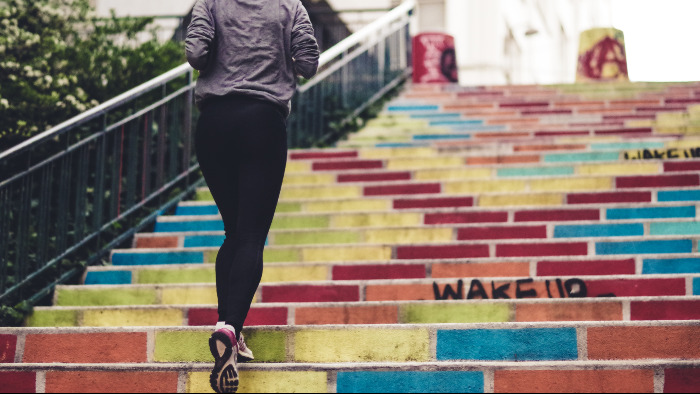 I exercise after work to relieve stress.
Physical pursuits- climbing, running and surfing have helped me.
I find running and yoga helpful I practise them regularly they bring my attention to my breathing and my body which can be useful to get out of your head and focus on my body and breathing.
The punch bag has multiple uses when you're a voice-hearer. Not only does it express anger, it also helps remind my little ones (and, by extension, me) that I'm in an adult body and that I'm strong.
The routine of exercising even just twice a week really helped me. Find something you enjoy – for me it was a body balance class with a yoga element. It had music so I was able to shut out my own noise and follow the class.