Literary voices in the twentieth century
Many authors are inspired by voices: real and remembered, inner and imagined. Some draw on their own experiences of hearing voices and psychosis to give shape to their fictional worlds. Others report 'hearing' the voices of their fictional characters, although what is meant by this and its role in the creative process can vary considerably.  
From her earliest journals to her most famous novels, Woolf's writings embody how creative work emerges through reshaping memories and capturing inner and imagined voices.
Woolf also heard very disturbing voices, beginning after the death of her mother, when she was just thirteen. The voices returned at the end of her life. In her final note to her husband, Leonard, she wrote:
I begin to hear voices and I can't concentrate… You see I can't even write this properly. I can't read.
These voices, although frightening, were sometimes also experienced as a gift. In 1930, she wrote to her friend, the composer Ethel Smyth:
As an experience, madness is terrific… in its lava I still find most of the things I write about. It shoots out of one everything shaped, final, not in mere driblets, as sanity does.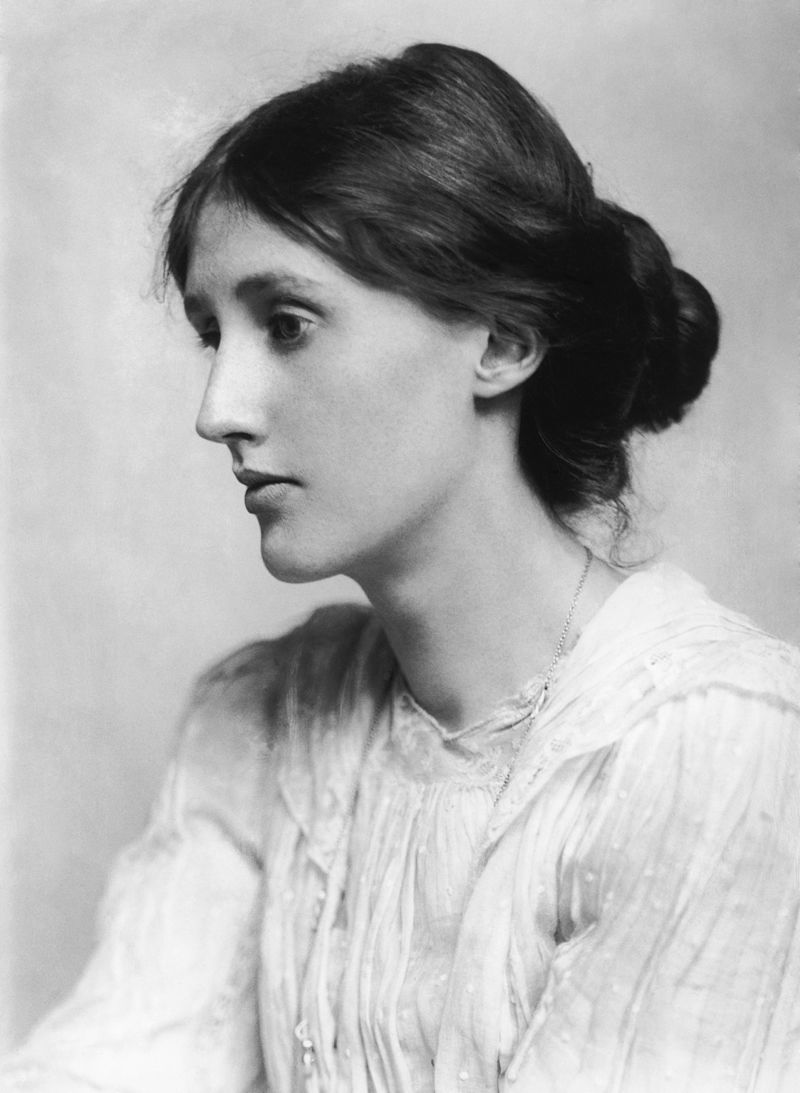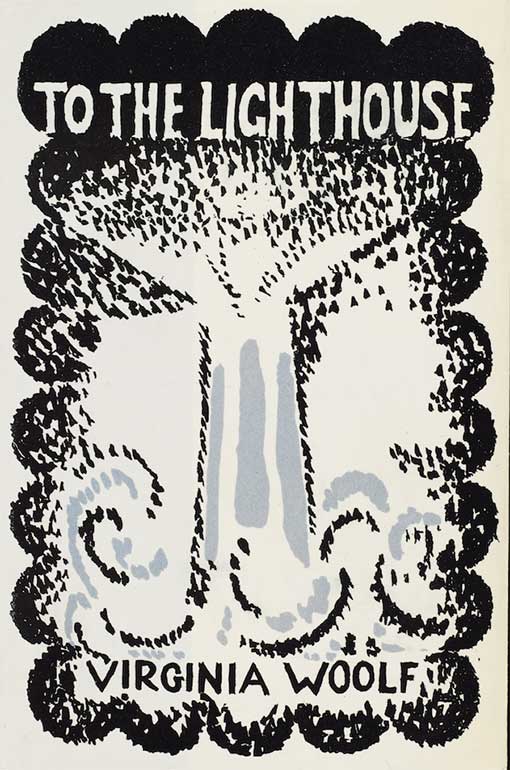 Vanessa Bell's cover design for To the Lighthouse.

© The Victoria and Albert Museum, London
Woolf wrote in her fiction about such experiences, often indirectly. Mrs Dalloway (1925) is set in the year of the first official report on 'shell shock'. The returned soldier Septimus Smith hears voices, but feels unable to communicate their message concerning the horror of war. His suffering is compounded by doctors, who he calls 'violators of the soul' because of their narrow preoccupation with eating and rest for exhausted 'nerves'. In the novel, the doctors refuse to listen to what they only understand as the ravings of a madman, and Septimus finally communicates his message by killing himself.
Woolf wrote of her next, semi-autobiographical novel To the Lighthouse (1927) that it laid to rest the voice of her mother, a voice she had heard daily since her death over thirty years ago:
I no longer hear her voice; I do not see her. I suppose I did for myself what psycho-analysts do for their patients. I expressed some very long and deeply felt emotion. And in expressing it I explained it and then laid it to rest.
In her autobiographical essay, 'Sketch of the Past', written near the end of her life, Woolf looks back and sees herself:
Taking the breath of these voices in my sails and tacking this way and that through daily life as I yield to them.
Evelyn Waugh and Muriel Spark
Novelist Evelyn Waugh, most famous for Brideshead Revisited (1945), heard voices persecuting him during a sea-voyage to Ceylon in 1954. Upon his return he was diagnosed with bromide poisoning from insomnia medication, though he had also been suffering from anxieties over money, ill-health, and unfavourable responses to his new-found celebrity. As a result of these experiences, he wrote the semi-autobiographical novel The Ordeal of Gilbert Pinfold (1957), later stating that 'Mr Pinfold's experiences were almost exactly my own'. Over the course of the novel, Pinfold starts to believe that he is the victim of a scientific experiment in telepathy, conducted by members of the BBC.
By strange coincidence, the novelist Muriel Spark also began to have unusual experiences in 1954, shortly after her conversion to Roman Catholicism. For a short while she became convinced that the poet T. S. Eliot was sending her threatening messages. Over the course of her recovery, she began to write her first novel, The Comforters (1957), in which the protagonist Caroline Rose hears a typewriter and a chorus of voices narrating her into existence.
'But the typewriter and the voices – it is as if a writer on another plane of existence was writing a story about us.' As soon as she had said these words, Caroline knew that she had hit on the truth.
Much like Spark herself, Caroline ends up deciding to write her own novel about 'Characters in a novel', partly as an act of resistance against the voices which try to control her. In this way, Spark used her experience as a creative prompt to explore the nature of plots and narrative, and the relationship between authors and their characters, while at the same time using fictional narrative as a way of addressing her experience.
Spark's publishers were unwilling to publish her novel, finding it too odd – until, that is, Waugh saw the draft and recognised his own experience in hers. Waugh's praise convinced Macmillan to publish Spark's novel, launching her career as a novelist.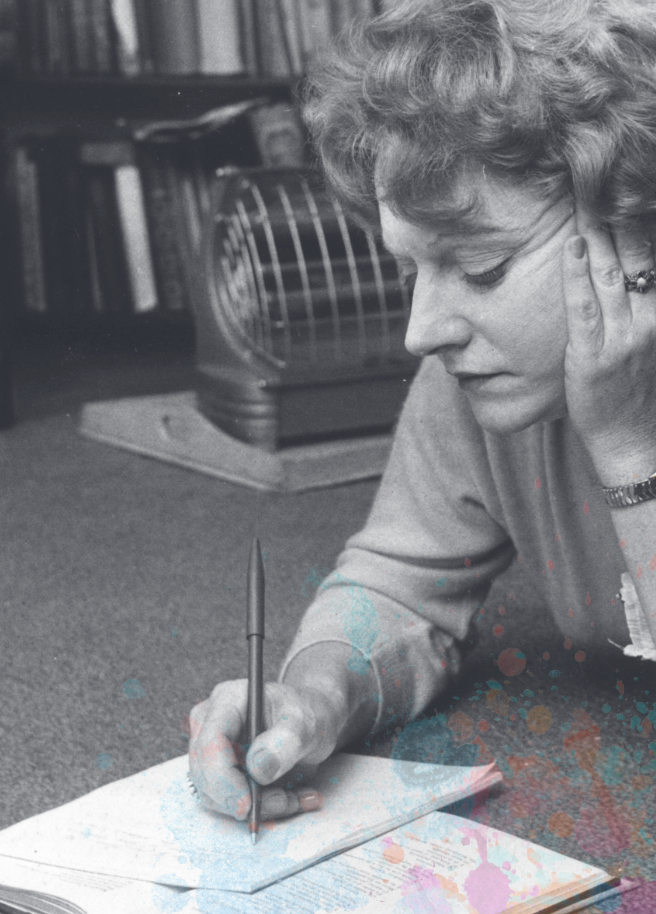 Muriel Spark, 25 May 1960.
Image credit: Evening Standard/Hulton Archive via Getty Images.
Listen
A podcast exploring the links between voices and literary creativity and the representation of voice and voice-hearing in the work of Virginia Woolf, Charles Dickens and Samuel Beckett.
Patricia Waugh. Experimenting with voices: Virginia Woolf's fiction as a risky kind of life writing.
A public lecture on the role of voices in Woolf's life and work, recorded as part of a public symposium on 'Literary Minds' organized by Durham University's Hearing the Voice project.
Explore
A section of an online exhibition on voice-hearing devoted to the role of voice and voice-hearing in the work of Virginia Woolf, Charles Dickens, Samuel Beckett and others.