The roots of peer support
The idea of people with similar experiences supporting one another pre-dates modern mental health care. It's as old as our communities themselves. It can be found in the way new parents share experiences of sleep deprivation and nappy changes, and the way people stuck on a train sometimes come together to make the experience more bearable. In short, peer support can be understood as a natural consequence of people going through difficult situations.
The overtly coercive and punitive practices in the mental health system of the 19th and early 20th centuries provided fertile ground for patients and ex-patients to group together to support one another and challenge the system. At that time, groups such as the 'Alleged Lunatics' Friend Society' and 'Lunacy Law Reform Association' were concerned with finding ways of being heard in order to stop the inhumane practices they had been subjected to.
The rights-based mandate of patient/ex-patient/survivor groups continued throughout the 20th century, combining advocacy, campaigning and the provision of peer-run alternative support systems. In the 1970s, this included the advent of Mental Patient Unions around the UK. Without funding, some of these MPUs set up 'crash pads' and centres for people in crisis. The Campaign Against Psychiatric Oppression, British Network of Alternatives to Psychiatry, the Mental Patients Unions and similar groups paved the way for Survivors Speak Out – the first national networking organisation in the UK. This momentum continued into the 1990s, which saw an ever-increasing number of user/survivor groups. Many of these groups wanted to improve mental health services and/or provide alternative peer support spaces.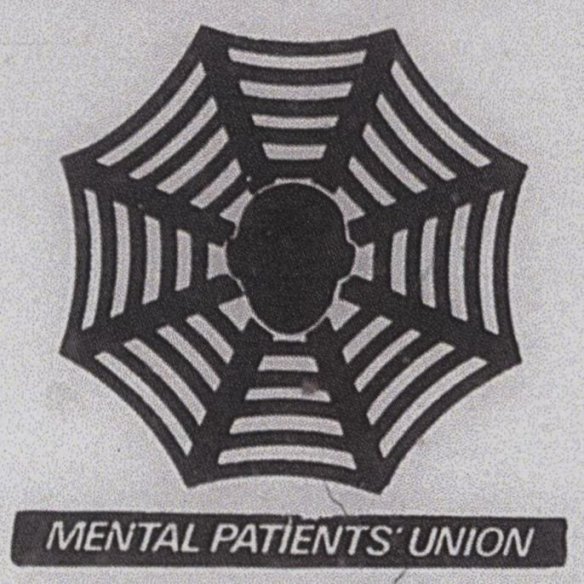 Now, thanks to the pioneering work of past generations, the involvement of service users and survivors in mental health service provision is seen as good practice. Peer Support Workers are becoming increasingly common in both the voluntary sector and NHS, and Hearing Voices Groups – once a radical counterpoint to traditional services – are accepted as a valid addition to people's support networks. Whilst radical and critical rights-based groups exist (including Recovery In The Bin and Speak Out Against Psychiatry), there is an increase in mainstream survivor activism and peer support.
However, this mainstream acceptance and formalisation of peer support has sparked a debate. Some understand the increased availability of peer support to those within mental health services as a big step forward. Others are concerned that the mainstream funding and control of formalised peer support will constrain its creativity and independence. Some are concerned that the fundamental values of peer support are incompatible with statutory services. Whilst others take a pragmatic stance – believing that being supported by peers is helpful, whatever the context.
Whatever the wider debates are, peer support is here to stay. It's already having a wider impact on the mental health field. Knowledge gained through lived experience has challenged some of the accepted ways of viewing mental health issues and voice-hearing, pushing forward the academic world and inspiring critical and reflective professionals.
The other sections in this module explain the values of peer support and some of the different ways it can be useful.
Many times in group I'll be sitting hearing someone's story and the most authentic thing to say in that moment is: 'Wow. You have been through so much. You have encountered and endured so much pain. Any day you could have chosen to end it but you kept going. Why? What's your secret? Why and how have you survived?' And the most amazing conversations flow from this place of WHY NOT? I have lost count of how many times someone has said that the reason they did not kill themselves was because they were afraid of what would happen to their cat. I have also heard children or that a person did not want to never have sex again or miss the final episode of RuPaul's Drag Race. All of these things are important and valid. The conversations that flow out of WHY NOT are powerful and often speak to meaning, purpose, spirituality, survivor missions, value. Rarely, have I heard a WHY NOT that was connected to the conventional mental health system. And I think that one of the reasons why is that the conventional mental health system does not offer things like meaning, purpose. You can't write someone a prescription for the sense of being a part of something larger than themselves that they can then go fill at the pharmacy. It doesn't come in a pill. It comes in a community.