Your rights and reasonable adjustments
Under equality lawquestion icon, employers and education providers have a duty to make changes to remove, or significantly reduce, the substantial disadvantage faced by people with disabilities. These changes are known as reasonable adjustmentsquestion icon.
The Equality Act 2010 defines a disability as a 'physical or mental impairment' that has a 'substantial and long-term' negative effect on a person's ability to do everyday activities. 'Substantial' means that it is more than minor or trivial, e.g. it takes much longer to complete a daily task like getting ready for work, and 'long-term' means 12 months or more.
If your voices are making it difficult for you to manage daily activities, you've been struggling for at least a year and have found yourself at a substantial disadvantage to your colleagues or classmates, you may be entitled to reasonable adjustments.
What counts as 'reasonable' depends on several factors, such as the size of an organisation or institution. Your employer or education provider will also need to consider how effective the change will be in avoiding or minimising your disadvantage, the practicality of different options, the cost and availability of financial support.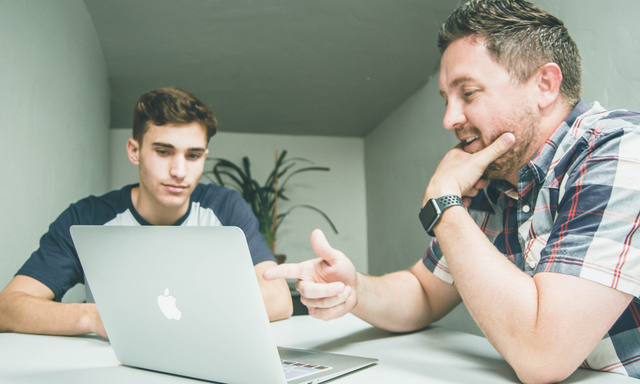 Even if you're not sure what kind of adjustments might be helpful for you, your employer or academic institution must still consider a range of different options. You can make a request for reasonable adjustments in person, in conversation with your line manager, Disability Advisor or Learning Support Coordinator. However you may find it helpful to make your request in writing, and keep copies of any emails or letters outlining the different forms of support that you'll receive.
Employers and education providers must cover the cost of any reasonable adjustments made. If the support you require at work is not met by your employer making reasonable adjustments, you may be eligible for a grant under the Government's Access to Work scheme (which wouldn't affect any benefits you're already receiving).
Students may be entitled to Disabled Students' Allowances (DSAs) on top of their other student finance. How much you could receive is dependent on need, not household income. For more information about DSAs, including how to apply, visit the Government website.
Reasonable adjustments at work
Reasonable adjustments at work may include changes to recruitment processes, policies and procedures as well as to the physical environment of the workplace. For example, your employer may:
Agree to you working part-time or flexible hours
Allow you to work in another part of a building, location or from home
Allow you to take time off for medical assessments or treatment, or take disability leave
Allow you to make a phased return to work after a period of time off
Make modifications to your environment or any equipment you use
Modify procedures relating to performance testing or assessment
Reallocate some of your duties to another member of staff
Employ a support worker to assist you, i.e. to attend meetings, make phone calls or travel for work
Modify performance related pay arrangements
In some situations, reasonable adjustments won't be possible without the cooperation and collaboration of other staff members. Your employer is obligated to make sure that your colleagues fulfil their requirements too, but if you don't want your employer to involve any colleagues they mustn't breach your confidentiality by disclosing that you hear voices.
Reasonable adjustments at school, college or university
Like employers, education providers are able to make a range of reasonable adjustments to support you at study, and what's considered a reasonable adjustment depends on individual circumstances. For example, your education provider may:
Take a flexible approach to your attendance and/or punctuality
Allow you to have extensions on deadlines, and/or extra time in exams
Offer pastoral support, counselling and/or mentoring
Provide additional support with practical issues, such as time management
Provide computer equipment to enable you to study at home
Provide you with a Dictaphone to record lectures
Arrange for you to have a named contact you could approach for extra support when you need it
Provide you with a quiet room when needed
It can be helpful to let your education provider know if you require any reasonable adjustments as early as possible, especially if you would like to make special arrangements for exams. 
Most providers have a system in place to assess and document your needs – e.g. in Higher Education settings these are outlined in Learning Support Plans or Individual Learning Plans. These documents detail the support you're likely to receive, and may be completed by a Disability Advisor, Learning Support Coordinator or other member of support staff. You can search for the contact details of disability advisers at colleges and universities across the UK here. 
Failure to make reasonable adjustments
It's important to keep in mind that a failure to make reasonable adjustments counts as unlawful discriminationquestion icon under the Equality Act 2010.
If you are considered to be a disabled worker or student and you can show that your employer/education provider has failed to make reasonable adjustments you may wish to consider taking action, i.e. by making a formal complaint, bringing a claim against an employer to an employment tribunal or taking an education provider to court. If you're successful you may receive compensation, in addition to reasonable adjustments at work or study.
Challenging unlawful discrimination can be a very stressful, and sometimes costly, process, so it's worth taking some time to consider your options and get support. You can find out more about your rights, discrimination at work or study and what you can do if you've been discriminated against by visiting the Equality and Human Rights Commission or Disability Rights UK websites, or calling the Equality Advisory and Support Service on 0808 800 0082 from 9am – 7pm Monday to Friday, or 10am – 2pm on Saturday.
For support with disputes and other problems at work you can also visit the Advisory, Conciliation and Arbitration Service (ACAS) website, or call their helpline on 0300 123 1100 from 8am – 6pm Monday to Friday.