As a child or adult child of a parent who hears voices
Growing up with a parent who hears voices will affect every child differently. Some children might not be aware of it, and for others, it might be just be part of their parent's life, and not be perceived as problematic. If the parent struggles with overwhelming or distressing voices, or if their experiences impact in some way on the child (for example, through negative reactions from others, prolonged distress, or repeated hospitalisations) then it can be a more challenging experience. The child may feel very protective towards their parent, but also quite isolated if they feel they are not able to talk to anyone about what they are going through. Concerns around the genetic aspects of some mental health problems can also be a worry. Some children can even find themselves as child carers, which will have an impact on their lives and identity. Adult children might also find themselves taking on carer role later on in life.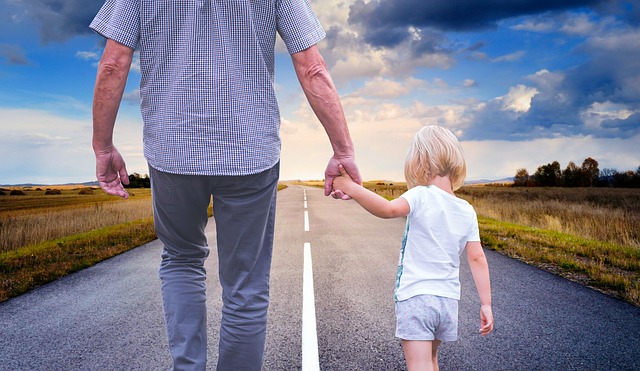 I'm not sure I was aware at the time what was going on. It was more that I remember being scared a lot of the time as a child, but I wasn't sure why. When I look back, I think it was maybe that my mother was scared, and I was picking up on it in some way. But there wasn't anyone I could tell. When my mother was given a diagnosis of schizophrenia, after I had left home, I felt huge relief- there was a name for it, and it hadn't been me going mad. It wasn't my fault. Now, I don't feel the same way about it. Having grown up a bit, I can see why she may have been having these experiences, and I can put them into more context. Those experiences are still kind of there for her, but they're not who she is.
I had a rich fantasy life as a child, and my mother's voice and delusions became part of my world. … I responded to her accounts and engagement with them as real, as real as they were for her, and as meaningful communications. What was confusing for me at a very young age was why her experiences were not listened to and not considered as having any meaning. They were predominantly to be suppressed by drugs and electroconvulsive therapy.
Lisa Blackman
Immaterial Bodies
Watch
The Children's Society have produced a YouTube channel of young carers talking about their experiences (this includes caring for a parent struggling with their mental health, but is also broader).
Listen
Listen to Nev Jones talk about growing up with a mother whose experiences were labelled psychosis. Nev Jones (2014). Redefining Research. Madness Radio. 
Listen to Bhargavi Davar talk about her mother's experiences as a psychiatric abuse survivor in India, as well as her own work in human rights. Bhargavi Davar (2016). Human Rights in India. Madness Radio.